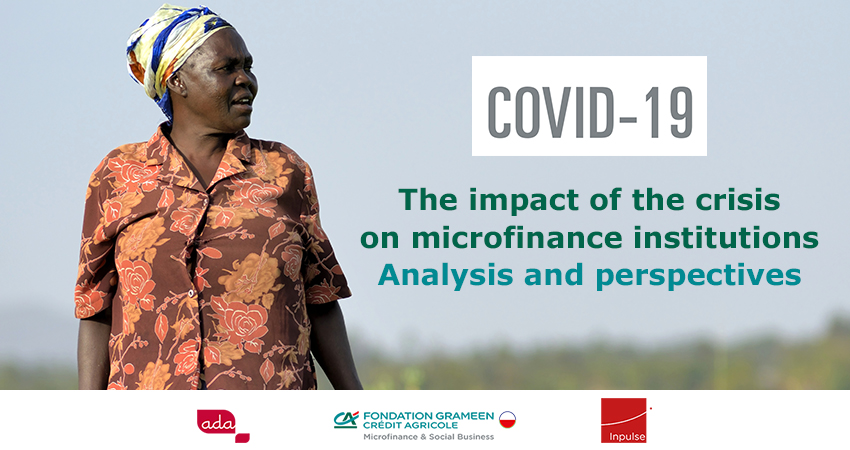 Inpulse, Fondation GCA – Grameen Crédit Agricole and ADA just released their report « The impact of the crisis on microfinance institutions. Analyses and perspectives».
This extensive research compiles the feed-back from 40 microfinance institutions over 4 continents (Africa, South America, Asia and Europe) in a period of 12 months about the impact of Covid crisis.
The main findings are:
Operational constraints needed quick adaptations :
Major difficulties for MFIs were : meeting clients physically, collecting the repayments due, strong limitation to disbursing new loans. In an effort to address these difficulties, MFIs acted in a proactive manner, showing great resilience capacity.
Strong and long-lasting financial impact :
Financial consequences are important for MFIs : an increase in the portfolio at risk (PAR) due to lower repayments, and a reduction in outstanding loans due to lower disbursements. Other problems reported: temporary lack of liquidity, declining equity.
How does the future look like?
In some regions, the crisis is still ongoing in 2021 while in others, MFIs renew with growth leading to the creation of new products and services and extension to new markets.
Discover more in the full study available hereafter: